Storing Your Coin Collection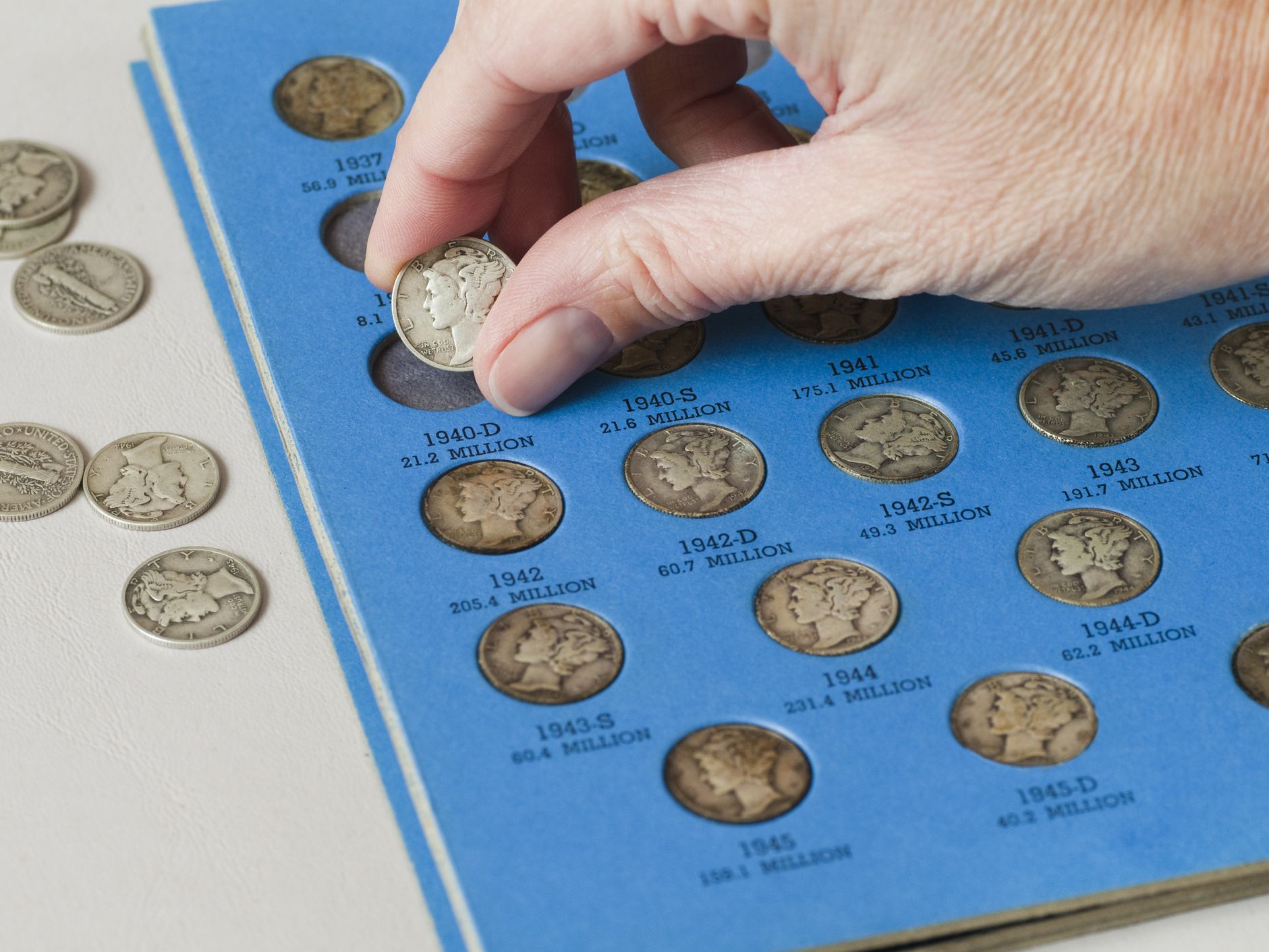 There is no question that coin collecting can be an extremely rewarding hobby. Not only can you enjoy looking at old coins and learning about their history, but also collecting rare coins can sometimes lead to significant profits. However, not all coins are easy to store or transport. This is especially true for coins that are rare or valuable.
If you are planning to collect coins, it is important to learn about the different storage options available. Let us discuss some of the main options for storing collectible coins, 2×2 cardboard holders, hard plastic cases, albums, and slab cases. We will also compare the advantages and disadvantages of each type of case and discuss which types of coins work best with each option.
2×2 Cardboard Holders
2×2's as they are called are usually used for storage and transportation of common coins and small collections of less valuable coins. They are typically made of a cardboard-like material with an inner plastic sheet and provide minimal protection for your coins. 2×2's can be purchased online or at a local coin shop. They can usually be purchased individually or in packs containing multiple pieces. One of the advantages of using 2×2's is that they can be used for any coin. They are also inexpensive and can be easily transported from place to place. However, they have some disadvantages as well. The biggest disadvantage of 2×2's is that they are not very protective. In addition, they are prone to absorbing moisture from the environment and storing damp coins can accelerate tarnishing. Some 2×2's also can leach PVC (Polyvinyl chloride) over time. This can damage your coin or at the very least leave a sticky green film.
Safer Storage Options
Hard Plastic Coin Holders, Slab Style Holders.
Rigid plastic cases are typically used for storage and transportation of more valuable coins. They are made of a sturdy plastic and provide excellent protection for your coins. There are two types of hard plastic cases available for your collection: coin holders and slab holders.
Coin holders are the most common type of hard plastic case. They are designed to hold one or more coins and come in a variety of shapes and sizes. These as well can be purchased at a local coin shop or online. They hold many coins and can be stacked on top of each other for easy storage and transport. They also have the advantage of being extremely portable because they are lightweight and small. They also protect your coins from environmental factors such as dust and moisture which makes them ideal for long-term storage.
Slab style holders are a more expensive option but offer superior protection for your coins. They are designed for long term storage and are exceptionally durable and compact. They also stack very well and are easy to carry and store. Another advantage of slab style holders is that there are many types of boxes that are designed to hold them, making them an even safer option. Also, you do not have to worry about damaging your coins when you remove the coins from your collection because most of the slab holders have a built-in locking mechanism that allows you to remove your coins easily without risking damage.
Coin Albums
For years coin albums have been one of the top choices for collectors. They come in several different styles that offer varying degrees of protection. The push in cardboard albums offer the least protection because they leave one side of the coin exposed with no protection to damage or the environment. The albums with the plastic slide pages are a superior storage method. They can protect the coin from contact and offer some protection from environmental factors, but they are not airtight. Additionally, they are usually easily stackable which allows you to store them safely without taking up a lot of space in your home, office, or safe.
Third Party Graded Coins
This style of coin holder is by far the safest but also the most expensive. These are sonically welded plastic holders that encapsulate your coin and assign a grade and a guarantee of authenticity. This is all done by a private company to which you must submit your coins. These holders offer the ultimate protection for your coins from both contact and environmental conditions. However, most collectors will be surprised that even third party graded slabs are not always airtight. The companies who produce these holders also produce high quality boxes for them as do many different companies so finding a good box for them is easy.
Whichever case you choose, be sure to protect your coins and collection with the best possible protection. The wear and tear you place on the collection will take a toll on the condition and value of your coins. Coin holders are an affordable and convenient way to invest in your coin collection while offering superior protection.