Not With A Bang But With A Whimper
The Quiet End of Krause Publications
By Ernesto Aguilar – [email protected]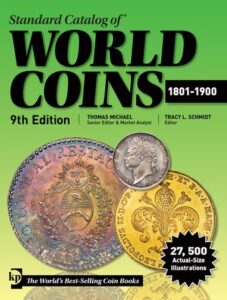 I wanted to get a current version of the Standard Catalog of World Coins for the years starting 2000. I went to Google and typed in the name of the book. I got the usual results but the one glaring omission was Krause Publications. I was wondering why that didn't show up. I then typed in Krause Publications into the search box and did not get any hits for the Krause website. I was wondering what was going on? I then noticed a search result that mentioned Krause, F+W, and bankruptcy.
I knew F+W had bought Krause Publications several years ago but I was surprised to see the word bankruptcy. I clicked on the result for the Wikipedia entry. It let me know that F+W declared bankruptcy and its assets, including Krause Publications were sold in 2019. I was saddened that either, I didn't pay attention, or I didn't remember that Krause was no long around.  I had bought several Krause books over the years. They put out some great numismatic books. Now this fantastic company would no longer be around.
This is a reminder for me, and hopefully others, that may not have known about Krause Publications demise. If we want these kinds of companies around, to support our great hobby, then in turn we need to support them as well. I know it's a little too late to make a New Year's pledge. But I'll go ahead & make one now. I'll do better to support numismatic publishers and coin supply companies so that they will survive & I hope thrive.